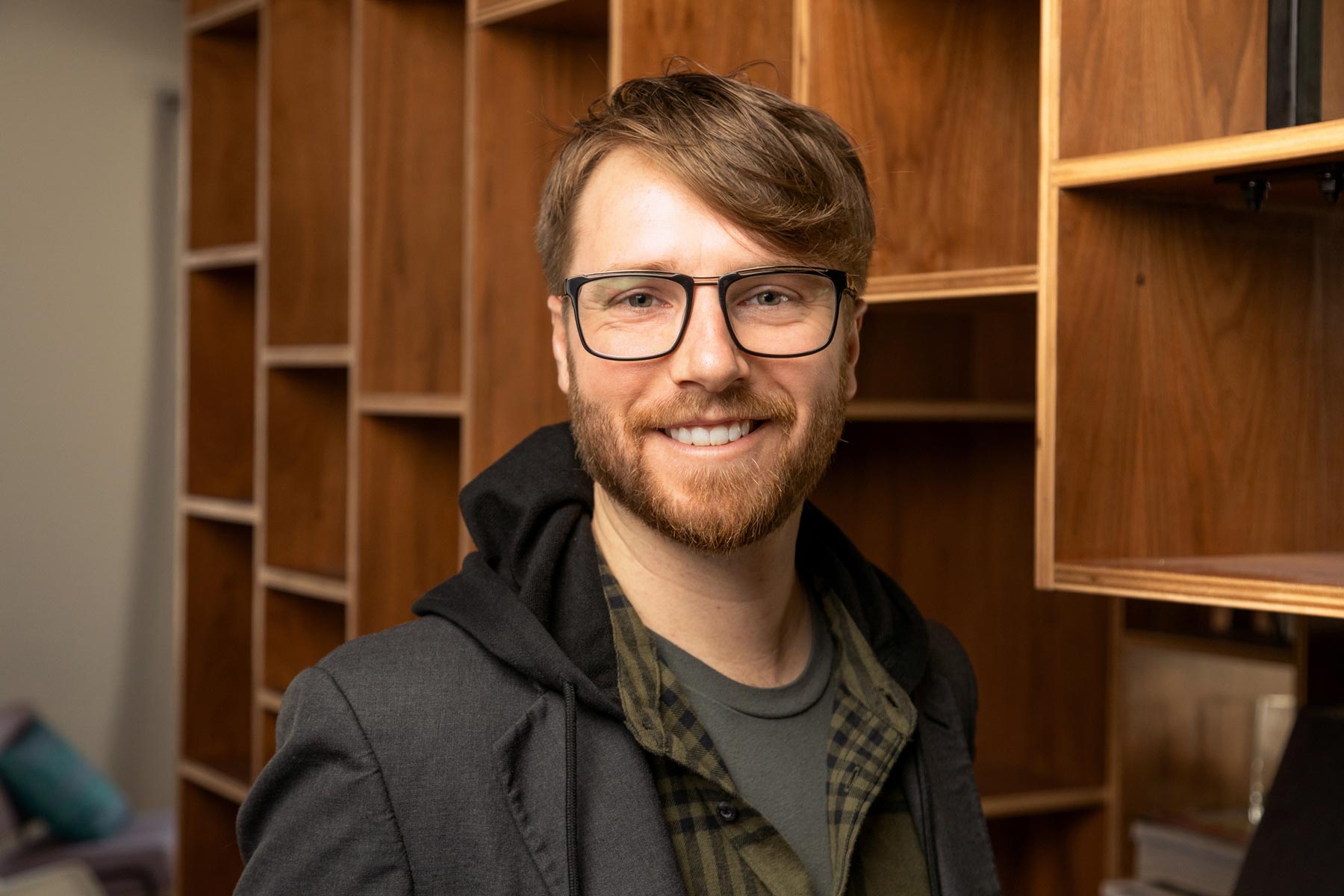 CINEMATOGRAPHER/EDITOR/VFX
Justin Skotarczyk is a cinematographer and editor at VVK. He has worked as an assistant colorist, motion designer, VFX artist, and editor in the Detroit advertising market since 2005. Justin has also taught courses in digital media at the College for Creative Studies. In 2021, Justin took creative lead for the Sam Bernstein Law Firm's social media content including the "Call Sam Chopper Shop", a web-series that raised over $20,000 for homeless veterans.
Justin graduated from the Vermont College of Fine Arts with a focus on documentary filmmaking.
When he's not working, he enjoys spending time with his wife and sons, playing guitar, and hiking on wooded trails.