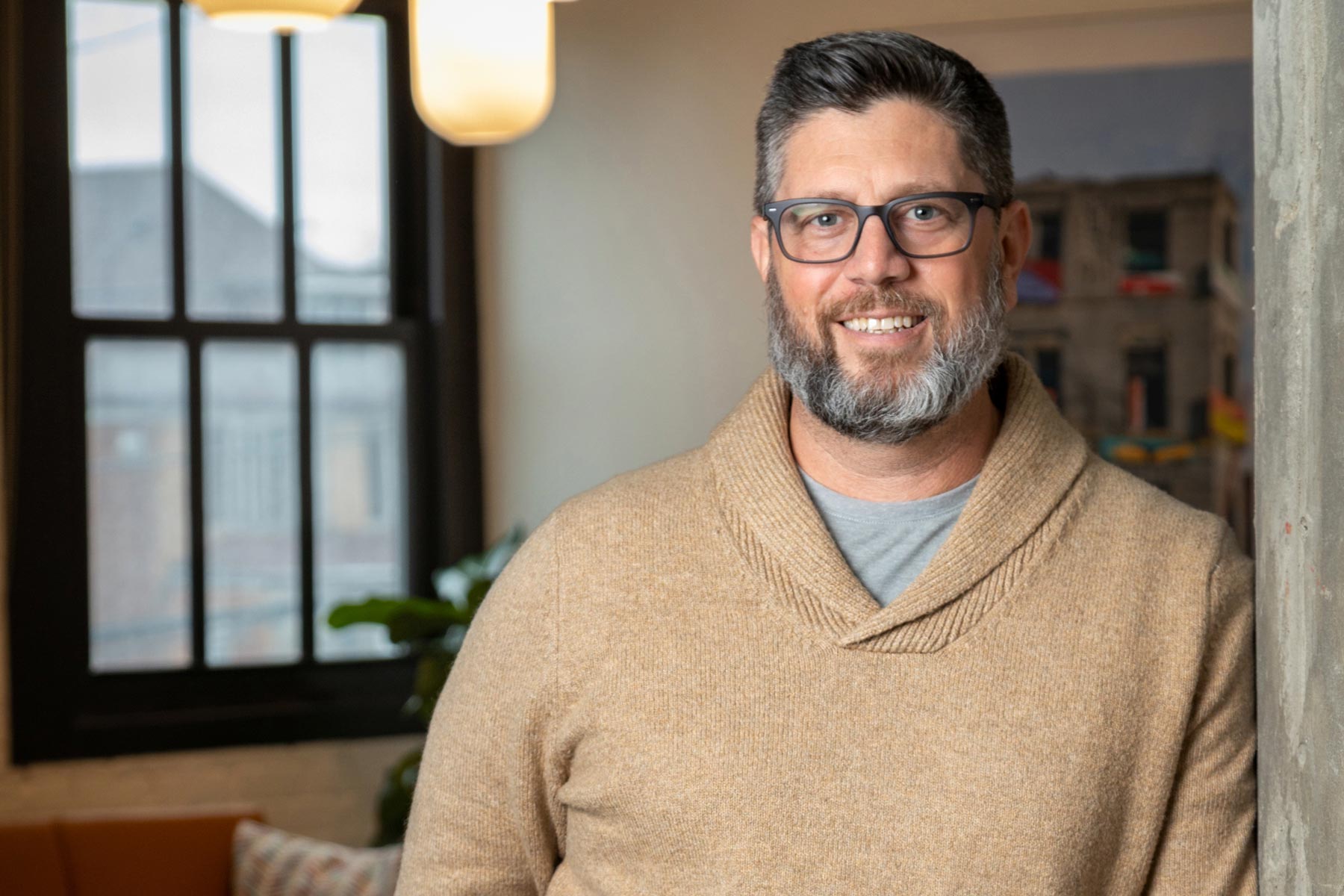 EXECUTIVE VICE PRESIDENT/HEAD OF CREATIVE PRODUCTION
Michael Sherman is the executive vice president of creative production and a founding partner of VVK. Michael began the creative production company Velocity Cow in 2008 with Jamie Kaye Walters and has been the president and sole owner since 2014. Michael runs the video production arm of VVK and services clients nationwide. Velocity Cow, and now VVK, is the exclusive commercial production agency for WDIV, the NBC affiliate in Detroit, producing upwards of 1,100 commercials annually for the TV station's clients.
As executive vice president, Michael is responsible for new business, video branding strategy, client relations, editing, and production operations. Michael's 20 years of video editing began with "Dirty States of America," a documentary about Southern Hip Hop that aired on MTV. Michael is a New Jersey native who spent 12 years in New York City before moving to metro Detroit. He now lives in Charleston, SC.